Award-Winning Accessible Tourism Resort
There's something for everyone at Riverside Holiday Resort Urunga!
Riverside Holiday Resort Accessibility Statement
At Riverside Holiday Resort Urunga we aim to ensure that everyone's stay is as enjoyable as possible. We are committed to providing suitable accessible and wheelchair accessible accommodation and facilities for all our guests, whatever their individual needs.



We are very proud to have won the following awards for our commitment to offering exceptional accessible and inclusive accommodation and facilities to our guests:


2021 "Excellence in Accessible Tourism" NSW Tourism Awards

2019 "Excellence in Accessible Tourism" NSW Tourism Awards

2019 "Excellence in Accessible Tourism" Regional Tourism Awards

2019 "Excellence in Workplace Inclusion" Coffs Coast Sunny's Business Awards

2018 "Ian J.Cooper Award for Access and Inclusion" Bellingen Council
In this statement, we aim to accurately describe our facilities and services to give you the confidence to book the right accommodation to suit your specific requirements. As always though, if you have any questions or need further assistance don't hesitate to contact one of our helpful staff on 02 6655 3911.
Resort Staff
Our reception is open from 8:30a to 4:30pm Monday to Saturday.

Should you have any after-hours emergencies, please call 0437 851 462 for assistance.

Our staff are trained in Accessible Tourism and are here to help in making sure you enjoy your stay.
Hearing
Our Resort Manager has basic sign-language skills, we can also provide a pen & paper to help with the exchanging of information.

All our TVs have closed-caption capabilities.
Vision
All Certified service animals are permitted.

No other animals are permitted for any reason.
Parking
Our five wheelchair-accessible units have designated parking spaces as close as possible outside each unit.

These car spaces measure 2.9m in width with back access. All paths throughout the complex are flat (no stairs) and easy access from the car park to units.
Reception Area
Riverside Holiday Resorts Reception is located onsite at Atherton Drive, Urunga.
The tiled reception entrance has wheelchair access leading directly to the office with a sliding door that measures 1.4m in width.
All paths are flat from the reception area to your unit. We also have luggage trolleys to help take your luggage from the car park to the unit.
Prior to arrival, you will be emailed our reception opening hours and arrival information to ensure that you know where and when keys are available. We also offer after-hours check-in if required.
We can arrange any equipment such as bed lifts, mobility aids/scooters, wheelchairs, and toilet aids to be delivered to your unit from Willaid Coffs Harbour (at guests' expense).
Visit Willaid website or Phone 02 6651 7900.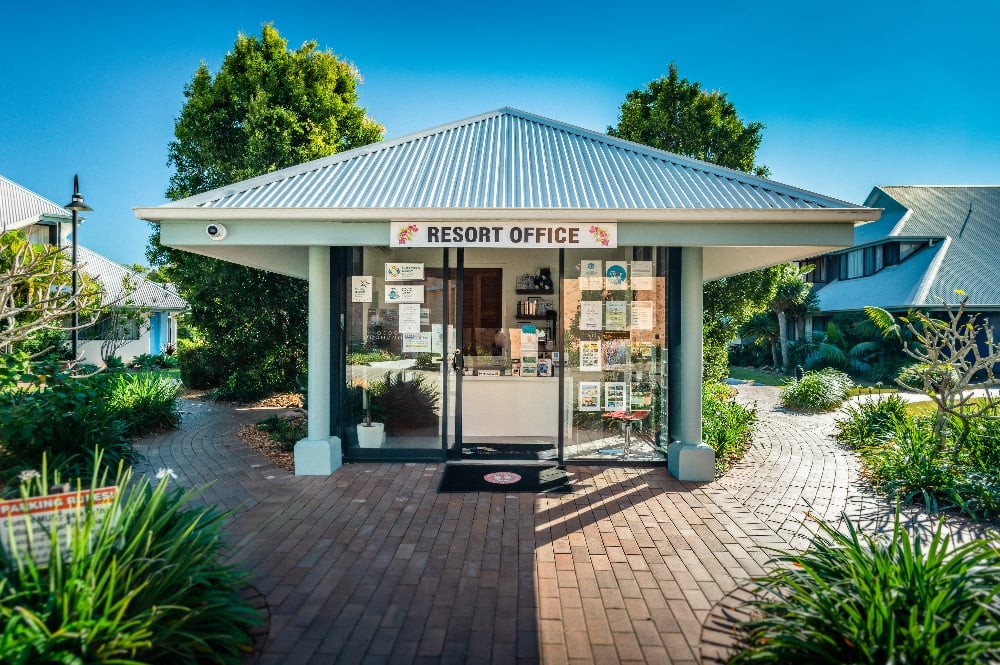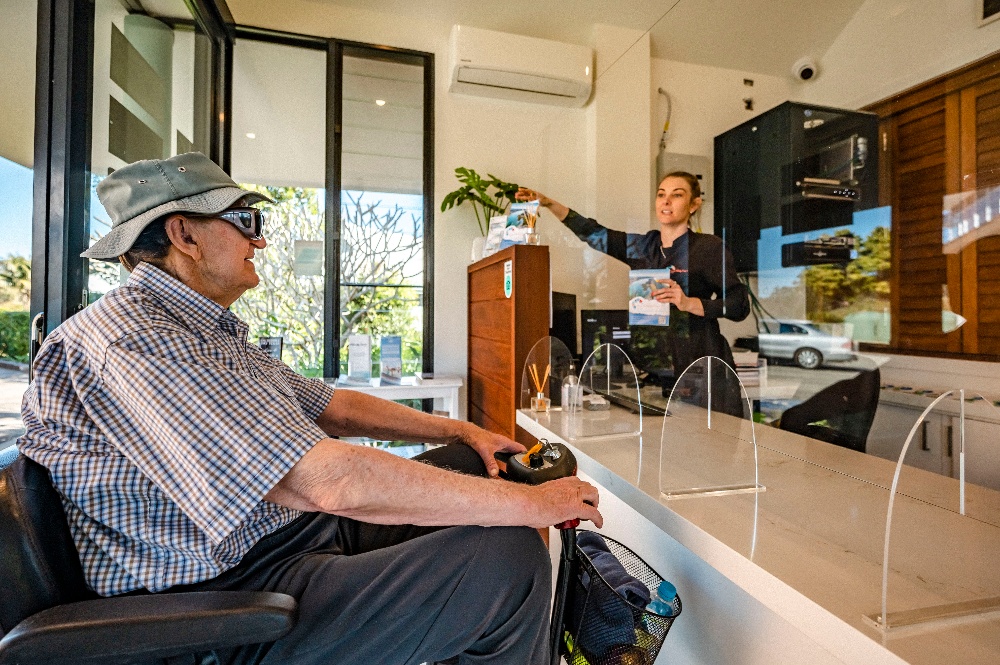 Guest Pool Area
Our pool area is a friendly, inviting, and accessible space, with two access gates and flat surfaces to the pool area.

We also have a Dolphin mobility chair lift available on request. If you require the lift or help to get into, or out of the pool, please see our reception or maintenance manager to arrange this service.

The pool has a ramp and two small steps to enter the shallow end, which is 1.2m deep. A handrail has been installed to make it more accessible to guests when entering and exiting the pool.

There is an open shower in the pool area, and an accessible toilet with a 900mm wide doorway located next to the BBQ and the gate at the outside of the pool area.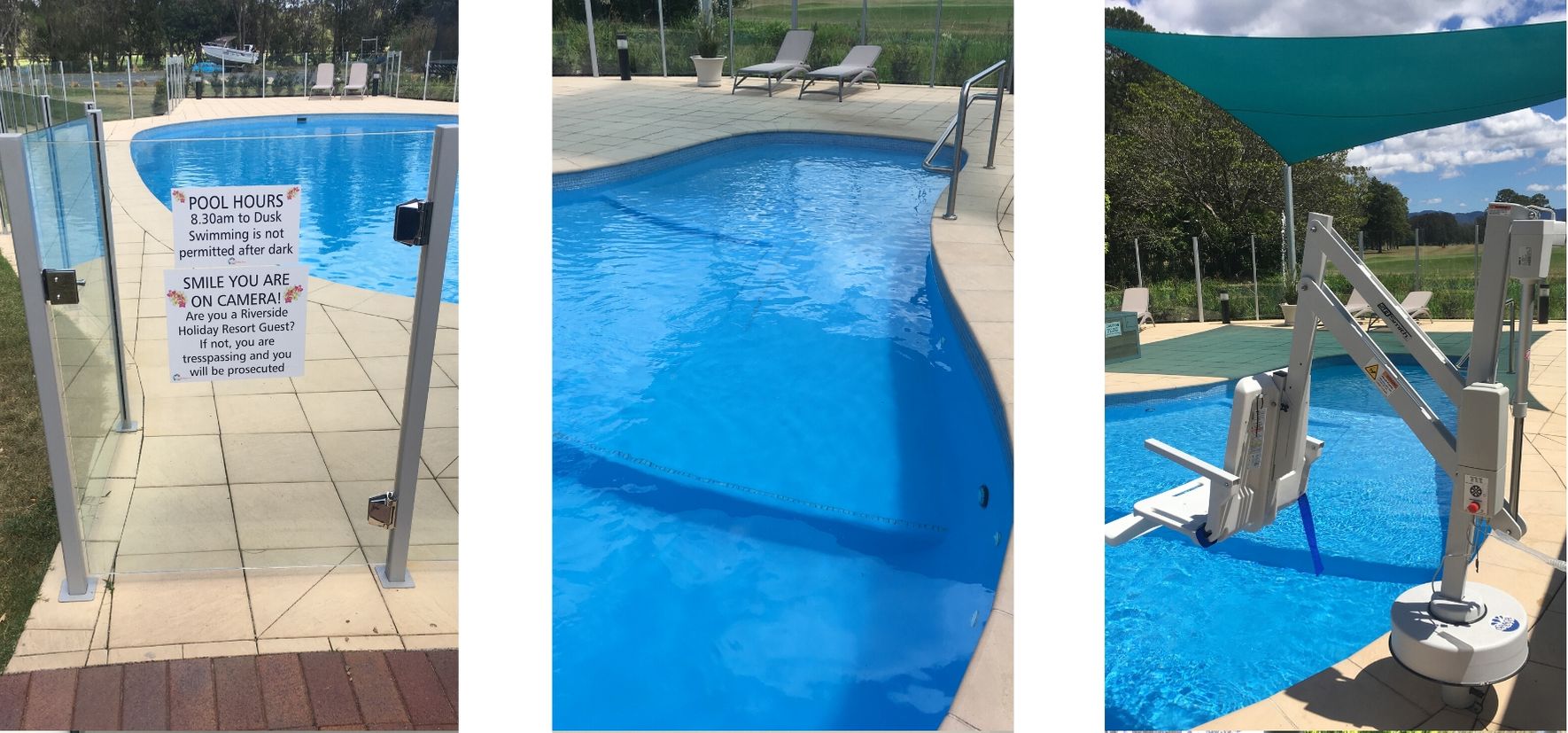 Guest BBQ Areas
We have two beautiful, relaxing, undercover BBQ areas (each has two electric BBQs) which have paved and timber flooring.

One is located outside the pool area. It has a large fabricated table and bench seats, so wheelchairs can fit either end under the 780mm high table.

The other overlooks the river and has two timber tables and bench seats so wheelchairs can fit either end of the 780mm high tables.

All paths to the BBQ areas are flat and easily accessible from units.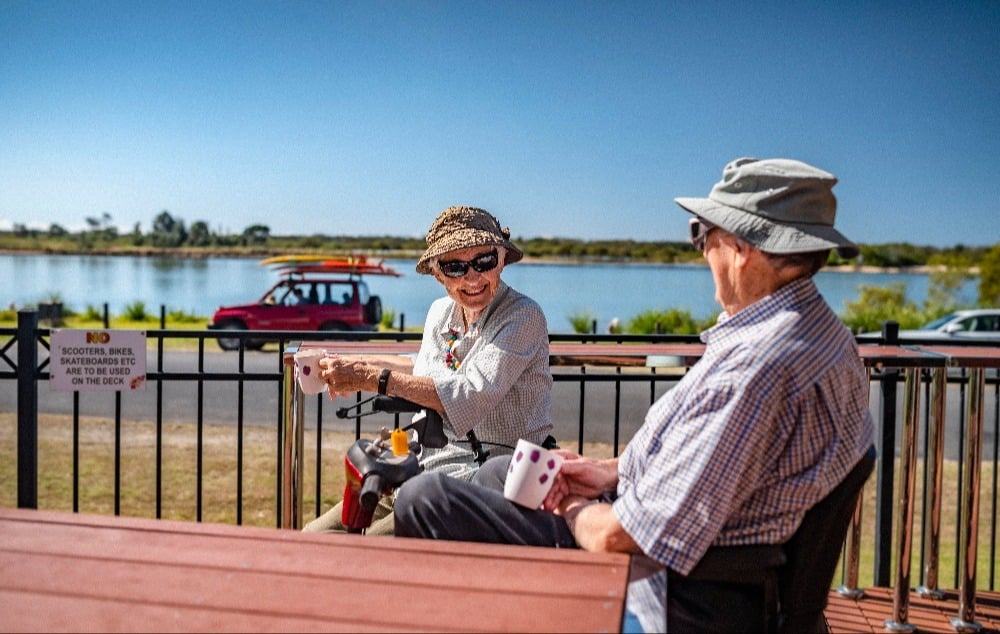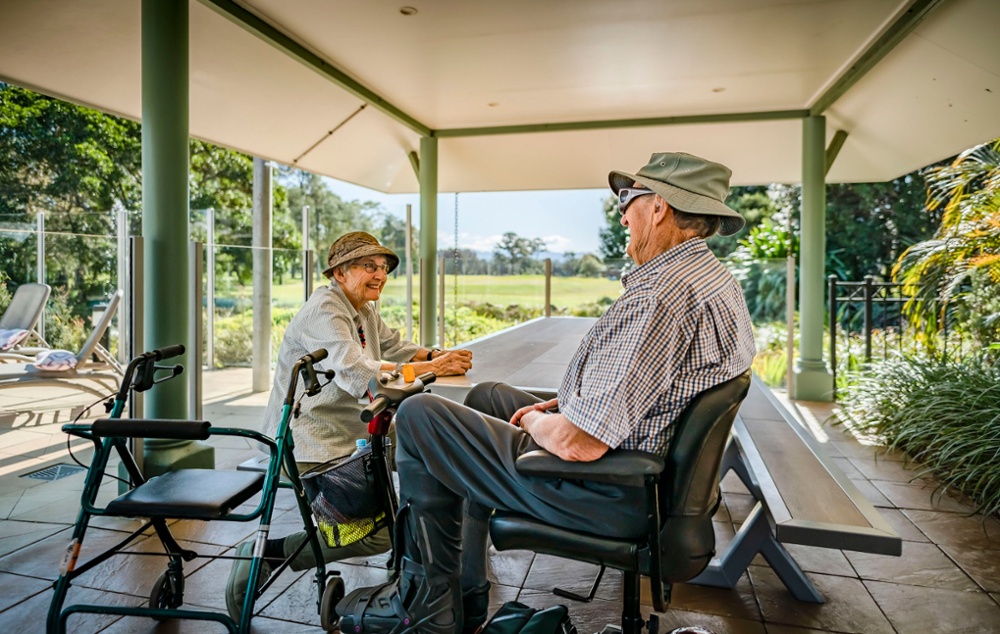 Resort Pathways and Apartment Entrances
Our resort is connected by level brick pathways from parking bays to apartment entrances and resort facilities.
We have 21 ground-floor accessible units with a small lip/step at the 760mm wide front door. Each unit has crime-safe sliding doors opening up to 1630mm wide to take you out onto your own patio.

We also have five wheelchair-accessible rooms, they are all open-plan kitchen, dining, and living rooms. The front door is 850mm wide and crime safe doors 1630mm wide to take you out to your own patio.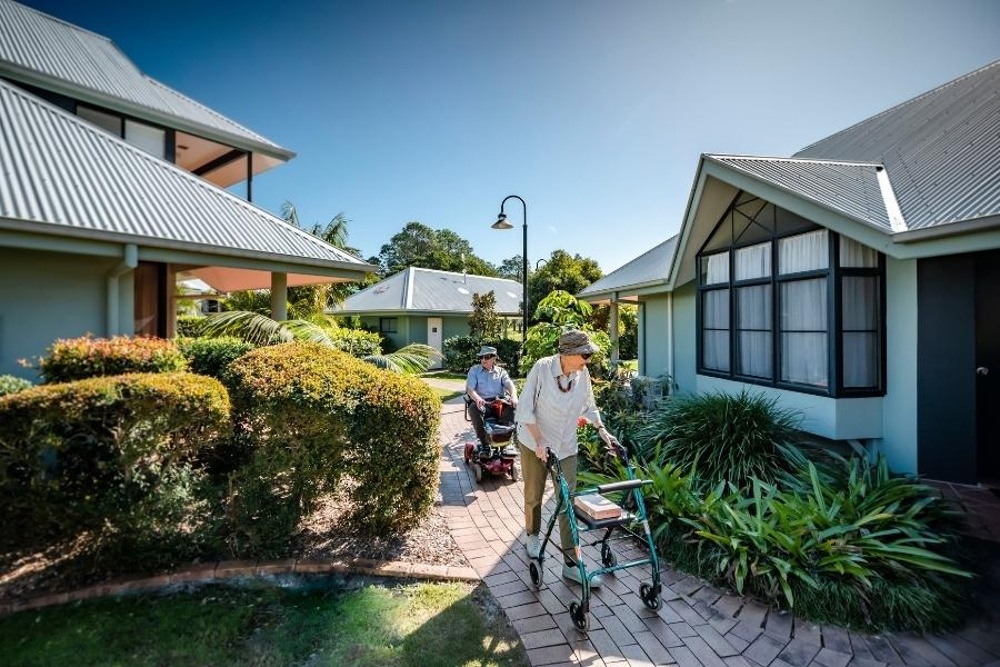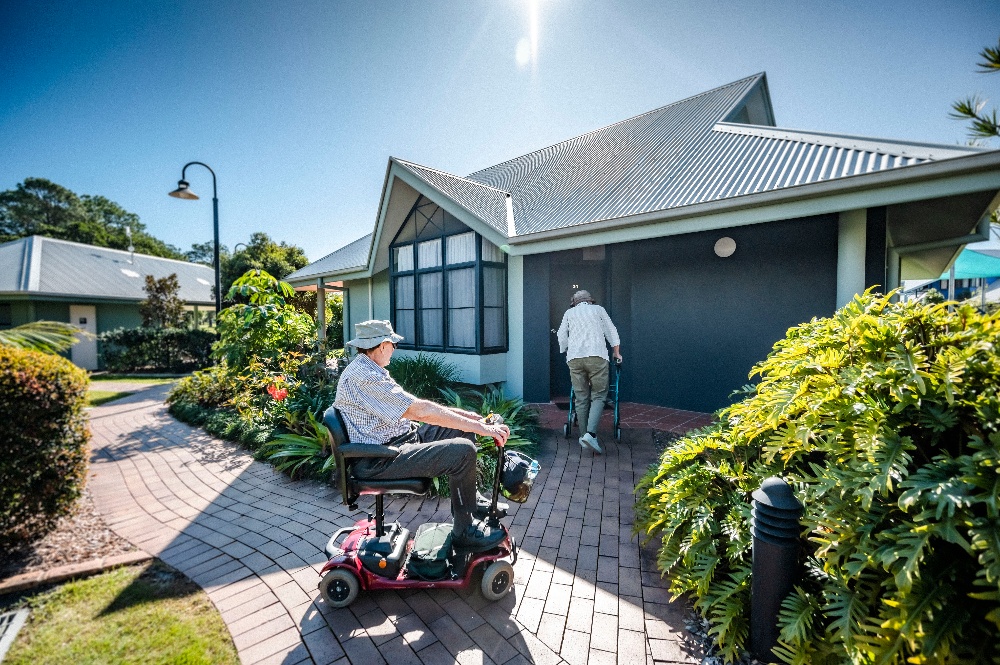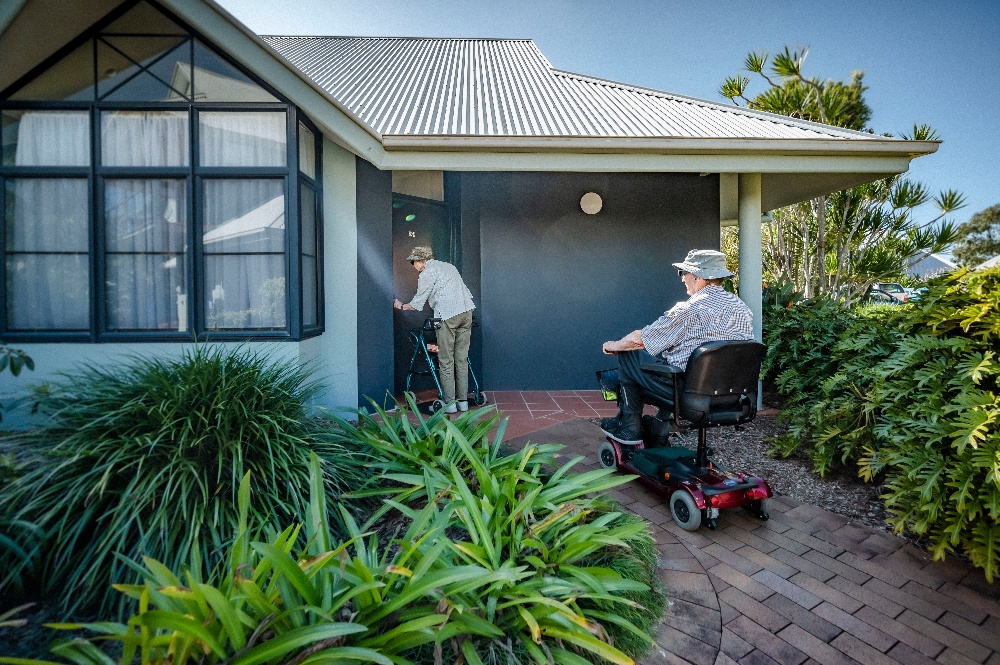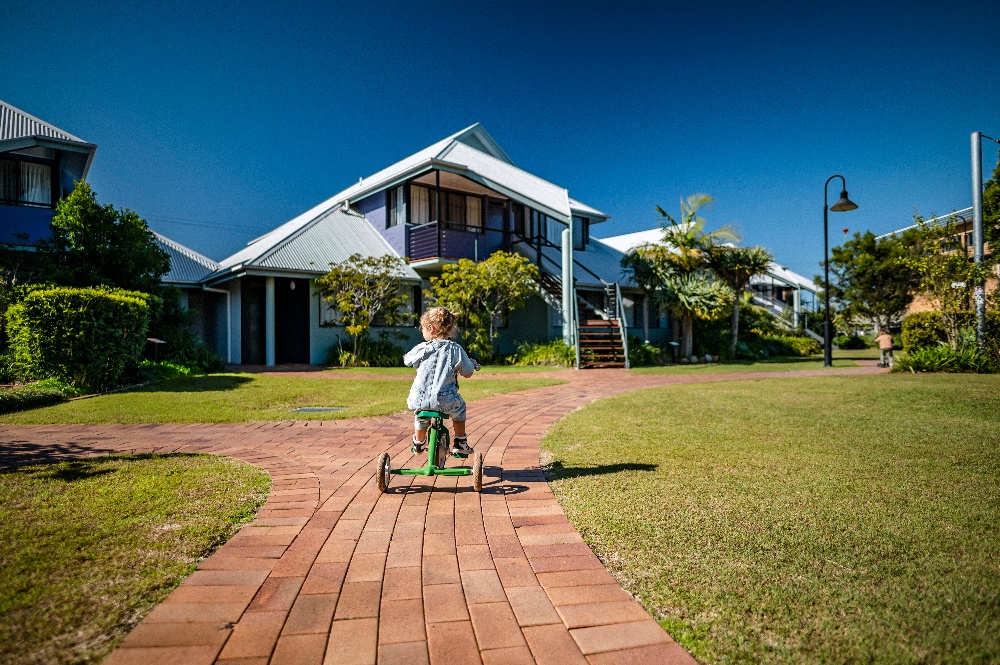 Guest Bedrooms and Open Plan Living
All our units have two bedrooms and an open-plan kitchen, dining, living rooms. The main bedroom has a queen-size bed and the second bedroom has two single beds.
Bed feet/lifters are available on request.

The lounge in the living room is a fold-out queen-size sofa bed with an innerspring mattress.

Our open plan living space allows ample space for wheelchairs, from entrance through lounge to kitchen and dining.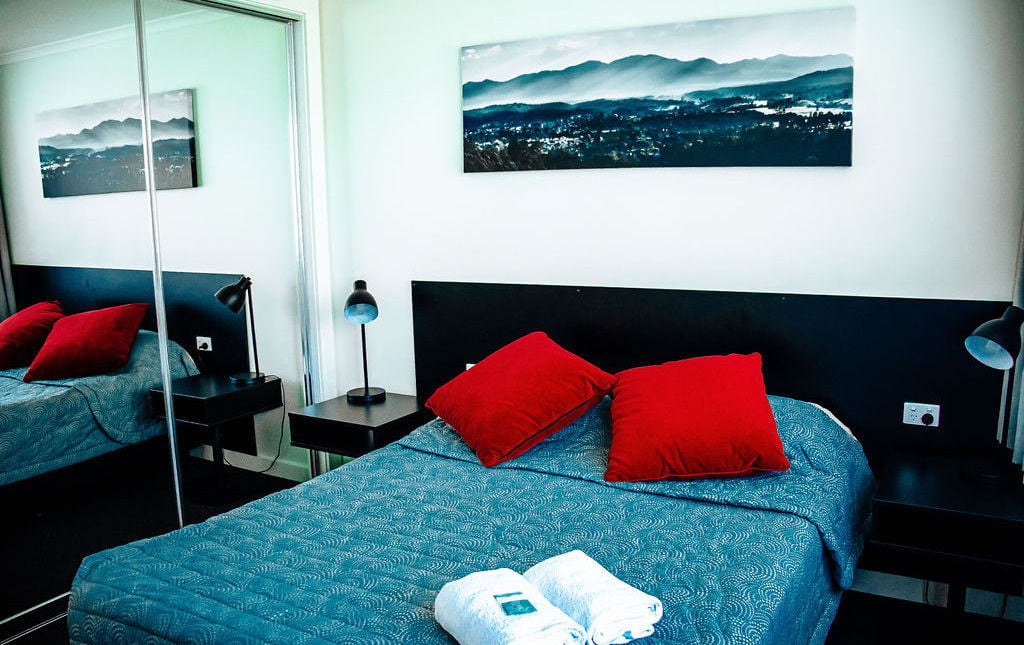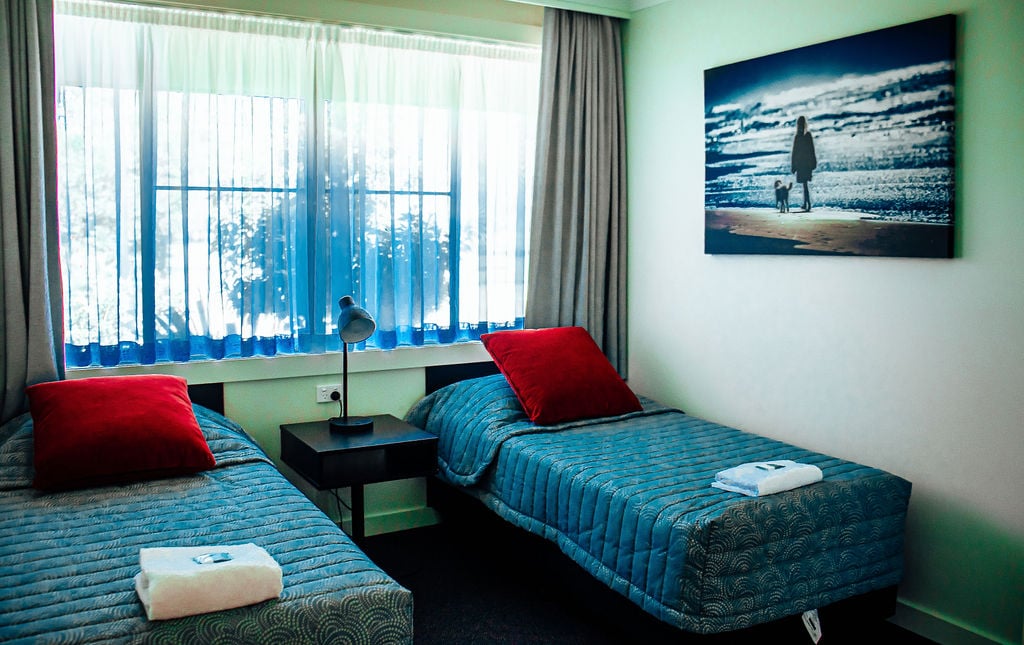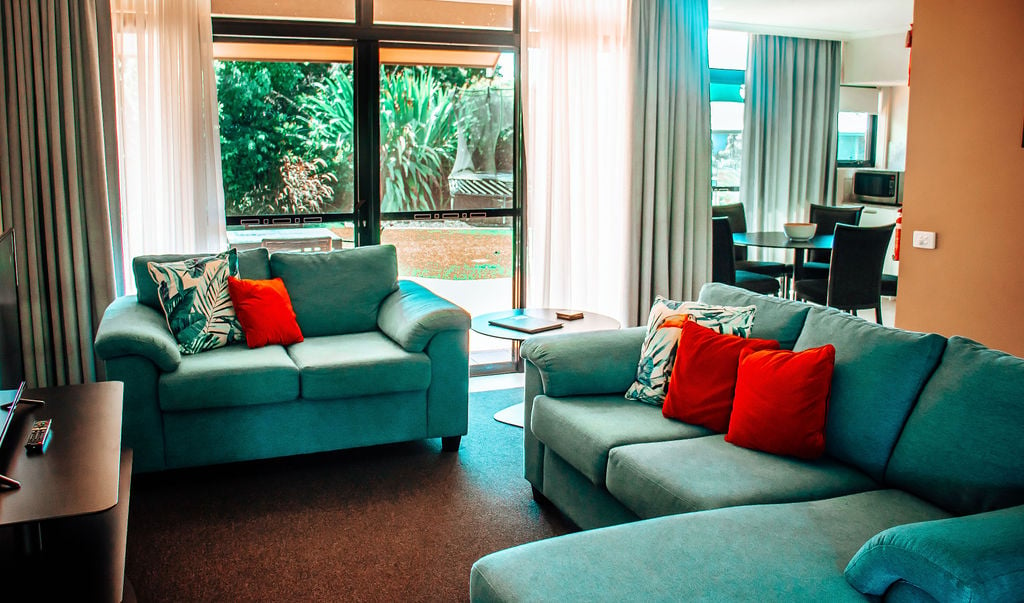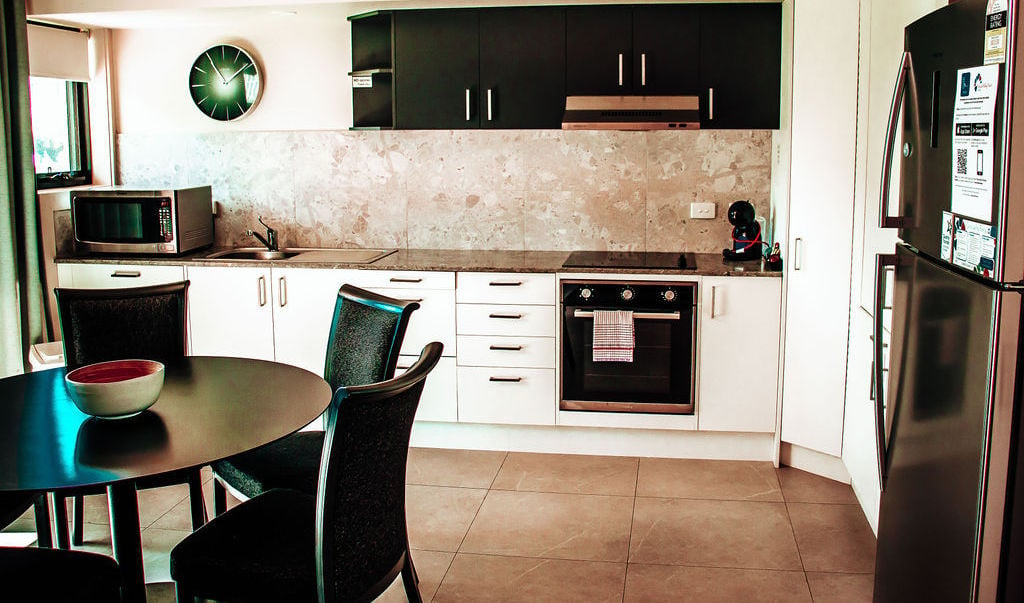 Guest Bathrooms
Our ground-floor accessible bathrooms are on a level, tiled floor. The shower has a small frame 35mm high lip on the bottom of the glass door 635mm. There is no bathtub.

Our wheelchair-accessible bathrooms have both grab rails near the toilet and in the shower. The shower area is on a level, tiled, self-draining floor, free of hobs and sliding tracks, and is a clear space of 1.2 x 1.2m. The clearance around the washbasin is more than 1.1m. The showerhead is extendable and detached from the wall and the fittings and fixtures can be reached from a seated position. There is no bathtub.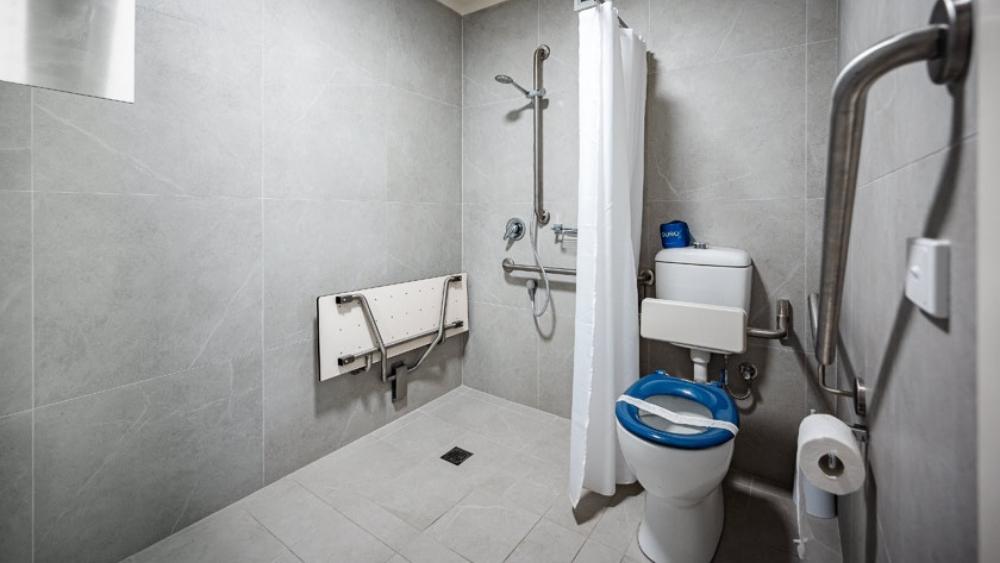 Guest Patios
Our ground-floor wheelchair accessible apartments are located on the corners of the apartment blocks. All downstairs apartment patios come with views of the resort pool, surrounding golf course, or the river. The sliding door is 1630mm wide.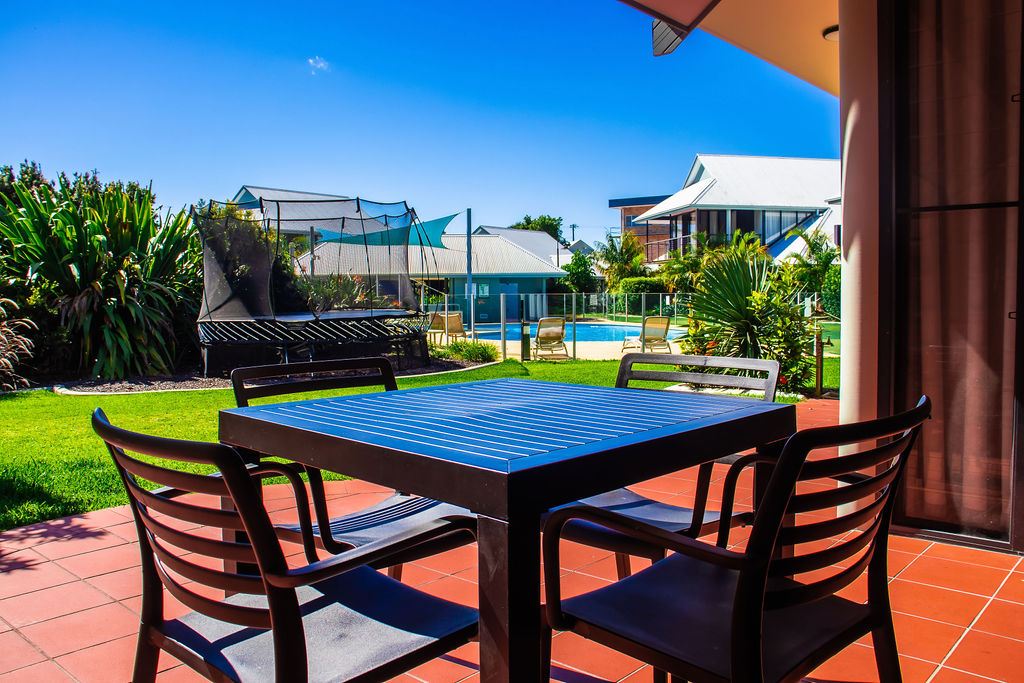 Should you have any questions at all, please don't hesitate to contact our office on 02 6655 3911 and we would be more than happy to assist.
Riverside Holiday Resort and the Bellingen Shire as an Inclusive Tourism Accessibility Case Study
Find more on accessibility:
Club Holiday Resorts have three accessible self-contained accommodation destinations on the NSW coast.

Click the above image to find out more.
The Bellingen Shire is passionate about inclusivity. Read up about accessibility in Urunga and our region.

Click the above image to find out more.