Need a Holiday?
Escape to a holiday destination that's accessible, affordable and fun!
Welcome to Our Holiday Resorts
The Federation of Community, Sporting and Workers Clubs Inc. boasts three fantastic New South Wales coastal holiday destinations. We are proud to say that all of our Holiday Resorts are Quality Tourism Accredited Businesses and have received their Covid Clean, & Sustainable Tourism Accreditation.
Across these three locations, 118 modern two-bedroom and three-bedroom completely self-contained units and apartments are available for holiday rental throughout the year. Each site also has specifically modified, fully-functional accessible & wheelchair friendly units for guests and their families.
While prices vary according to peak and off-peak periods, holidaying at any of these terrific locations is always affordable for couples, families and groups alike. All rates are for up to six guests with no additional charges. Special discounted rates are also available for members of Affiliated Clubs and Associations.
Sign up to our newsletter for special promotions, exciting updates, and travel tips and go in the draw to win a 7 day holiday at one of our Resorts!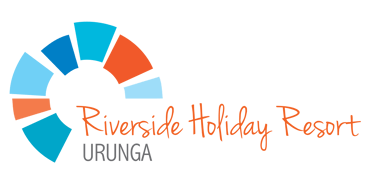 The Award-Winning Riverside Holiday Resort is located right on the river at Urunga and boasts wildlife galore - including native birds, fish, and reptiles. Whether you're looking to surf, fish, enjoy the local cafes and shops, or explore the National Park, the relaxed little town of Urunga is the perfect spot for Holiday. Located just 20 minutes south of Coffs Harbour, it's convenient for a quick run to the larger shopping centres, cinemas, sporting fields or a night out.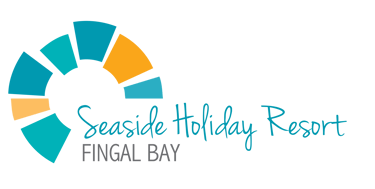 Seaside Holiday Resort at Fingal Bay is a great choice for families, backpackers and older travellers alike. Just two and a half hours north of Sydney, the area is renowned for its crystal clear waters and pristine beaches.You can get a good dose of adrenaline tackling the 40ft high sand dunes on a quad bike or enjoy a quiet snorkel exploring shipwrecks and magnificent reefs. With beaches, national parks, dolphin and whale watching, and tons of other activities and excursions to enjoy, there's something for everyone at Fingal Bay!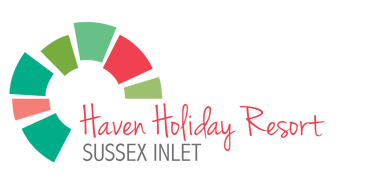 Haven Holiday Resort is located in the Conjola National Park at beautiful Sussex Inlet. The tranquil township of Sussex Inlet is an ideal place to enjoy all the wonder of the South Coast at a fraction of the cost. Set on the inlet that feeds St Georges Basin just three hours south of Sydney, and only a quick drive to the spectacular white sand beaches of Jervis Bay, the bush meets the beach in this wildlife-rich holiday oasis. A popular place for fishing, birdwatching, whale spotting, bush-walking, and dining out, you'll be spoilt for things to do when visiting Sussex Inlet.