Haven Holiday Resort Accessibility Statement
At Haven Holiday Resort – Sussex Inlet, we aim to ensure that everyone's stay is as enjoyable as possible. We are committed to providing suitable access for all our guests, whatever their individual needs. In this statement, we aim to accurately describe our facilities and services to give you the confidence to book the right accommodation to suit your specific requirements.
Vision
We are located in the Conjola National Park, certified assistance animals are permitted. No other animals are permitted for any reason.
Hearing
Our on-site maintenance manager has basic sign-language skills, we can also provide pen & paper to help with the exchanging of information. All our TVs have closed-caption capabilities.
Staff
Our maintenance manager lives on-site and is available 24 hours. Please see Tim in Unit 2, should you be requiring any assistance, or contact him on 0450 330 654.
Haven Reception Area
Keys for our Holiday Units are collected from the Real Property Agents office located at 2/168 Jacobs Drive, Sussex Inlet. Before your stay, you will be emailed maps and arrival instructions to ensure that you know where and when keys are available. There is street parking directly outside the office or a public parking area at the rear of the office with a designated wheelchair parking spot. There is a flat and even surface area leading directly to the office with a double opening front door for wheelchair access.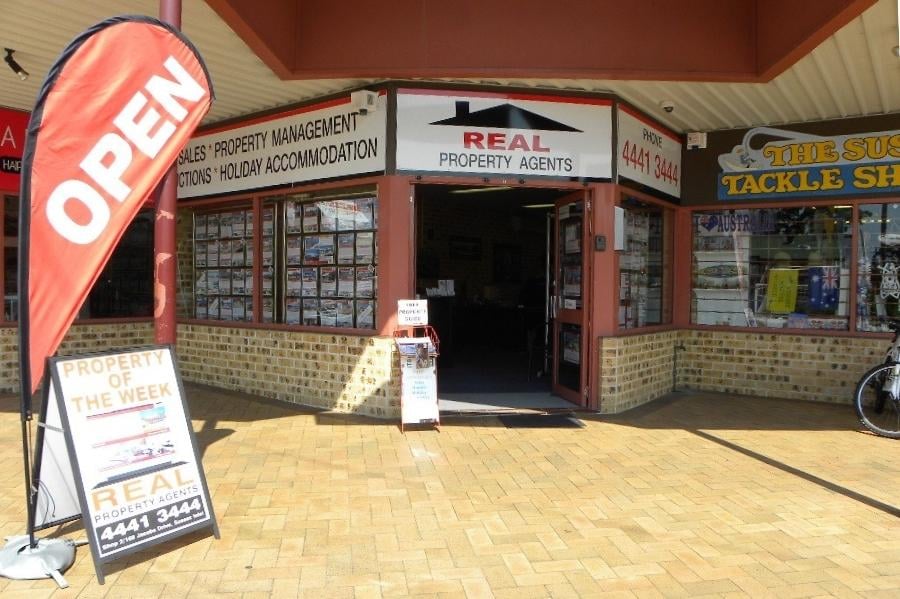 Haven Holiday Resort Parking
Our two designated wheelchair accessible units have undercover parking spaces right outside each unit and measure 2.95m in width with a height clearance of 2.3m. There is a long ramp leading to each unit. Alternatively, there is a drop-off point directly outside the unit block, with ramp access to the units.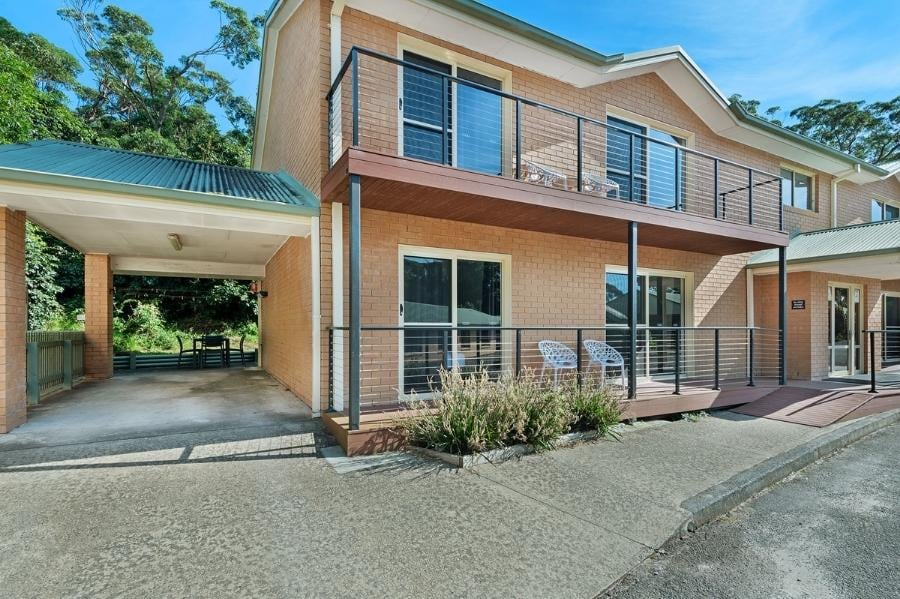 Main Entrance
The wheelchair accessible units and upstairs two-bedroom units feature ramp access into the foyer of the unit block.
The single level two-bedroom unit block is at ground level with a tiny step at the entrance.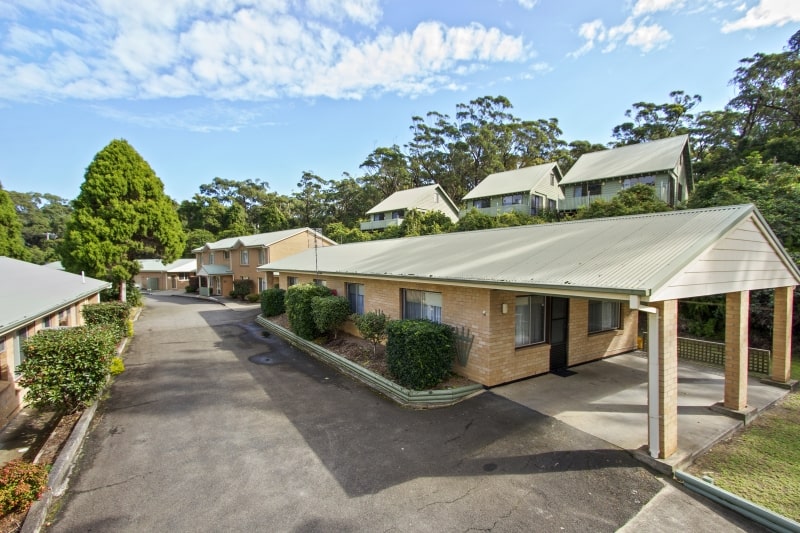 Guest Pool Area
Our pool area is a friendly, inviting and accessible space, with wide openings and ramps down to the pool area. We also have a portable lift-chair available, should you require help getting into, or out of, the pool. See our on-site maintenance manager or phone our office to arrange this service. The pool has three small steps to enter. We are currently in the process of installing a handrail to make it more accessible to guests when entering and exiting the pool.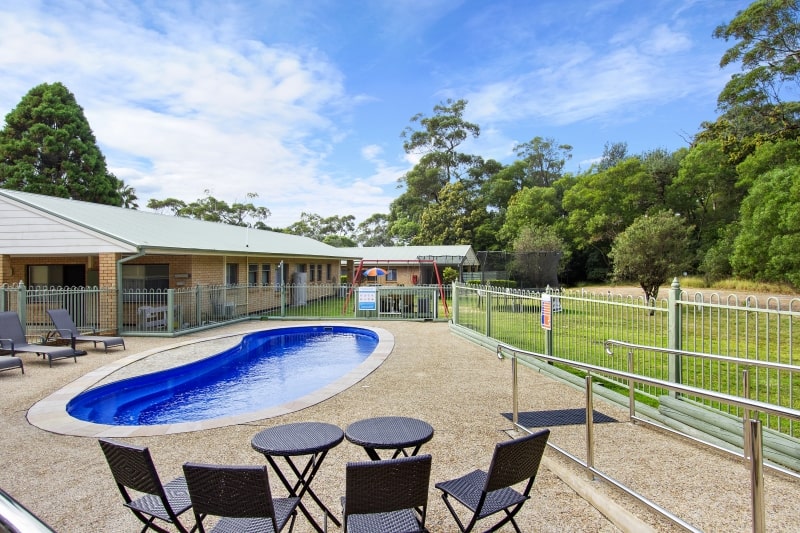 Guest Living & Bedrooms
Our two-bedroom units have an open-plan kitchen, dining, living rooms. The main bedroom has a queen-size bed and the second bedroom has two single beds. The lounge in the living room is a fold-out queen-size sofa bed with an innerspring mattress. We offer two wheelchair-accessible units along with 10 ground floor accessible units. Our 10 accessible units have a small step into the front door, these units are fitted with safety rails in the shower.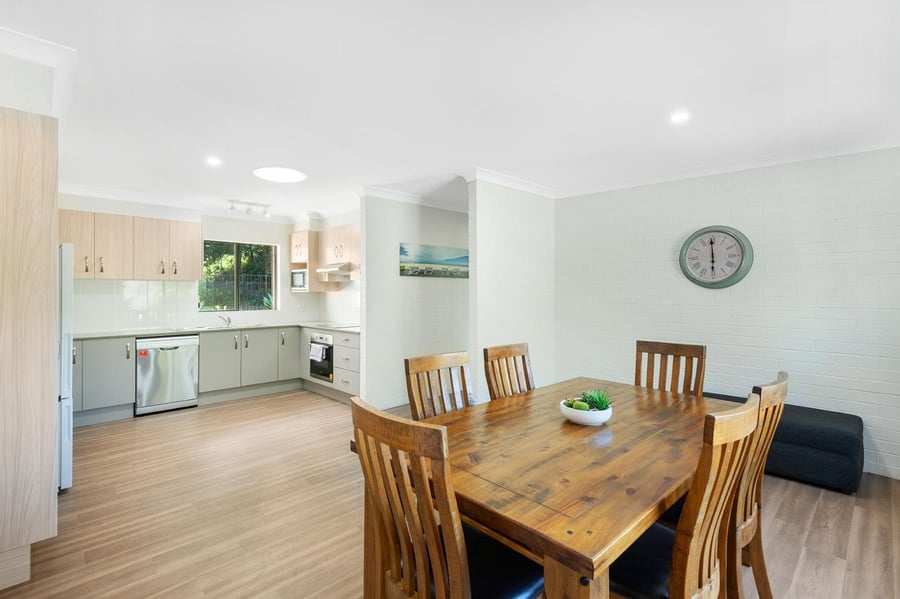 Guest Bathrooms
Our two wheelchair accessible bathrooms have both grab rails near the toilet and in the shower. The shower area is on a level, self-draining floor, free of hobs and sliding tracks, and is a clear space of 1.2×1.2m. Clearance around the wash-basin is over 1.1m. The shower-head is extendable and the fittings and fixtures can be reached from a seated position. There is no bathtub.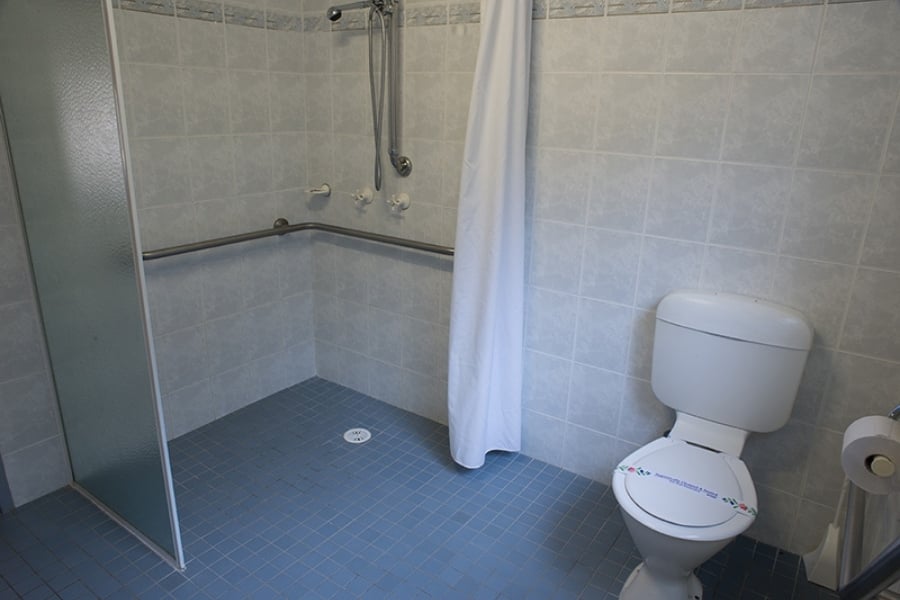 Should you have any questions at all, please contact our booking office on 02 4441 2367, we would be more than happy to assist.